If you're yearning to hit the road for an end-of-summer vacay, but the thought of leaving Fido is just too much to bear, you can totally take your dog with you. Arming yourself with tips for road tripping with your dog will help you get the relaxation you need without worrying about what's going on at home. A survey from Rover noted that almost 40 percent of pet parents forgo travel because they don't want to leave Fido behind. However, there are plenty of dog-friendly destinations that will allow both you and your pup to get away together.
What's more, a little preparation up front can help make road trips stress free for you and your dog, and help ensure that your relaxing road trip doesn't turn into a nightmare. While you might think of your dog as your child, dogs need different things than kids. You can't hand Fido the iPad when he starts to get cranky in the car. That being said, dogs can get carsick just like humans, and a car full of Fido puke can certainly put a damper on vacation fun. When road tripping with a dog, #TheMoreYouKnow, the more fun you and your four-legged bestie will have on your big adventure.
1
Know How Your Dog Behaves In The Car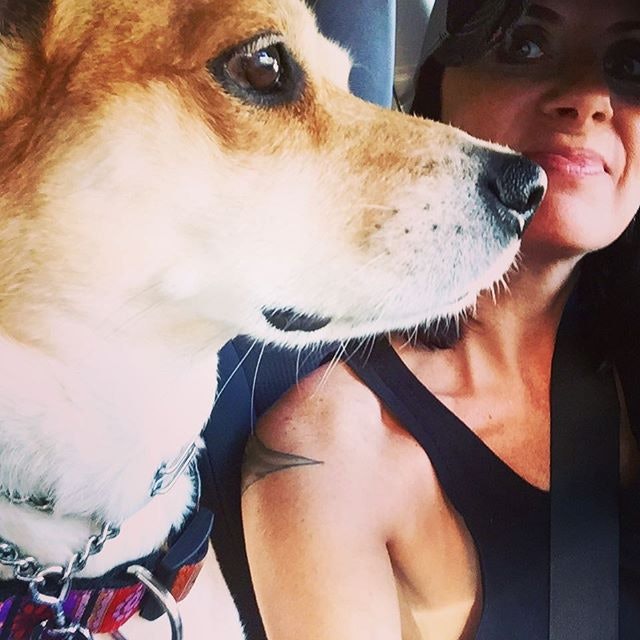 Most dogs love to go for a ride. However, if you've only taken your pup for short jaunts around town, you might not be prepared for how your dog might react to spending hours riding in the car. For example, a lot of dogs get carsick on long trips. And, if you're not prepared, it could get pretty gross. Just like people, a motion-sensitive dog should ride facing forward, in the front seat if possible, WebMD noted. You can even get Fido a doggy seatbelt to strap him in for the ride.